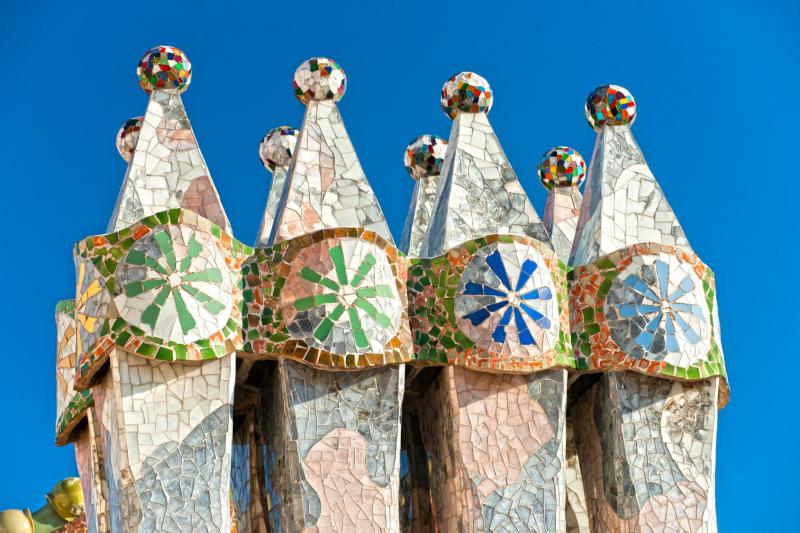 Gaudí Houses: Casa Batlló & Casa Milà - Skip the line
Este produto foi recém adicionado - já é possível reserva-lo e as informações estarão disponíveis em português em breve!
Take a guided tour through the shopping street Passeig de Gracia and see the masterpieces of Gaudí in Barcelona! With this ticket you skip the line to Casa Batlló og Casa Milà. You'll learn all about Gaudís style of design, his life and where he got his inspiration.
Bilhetes reembolsáveis Bilhetes reembolsáveis
Reembolsos podem ser pedidos até 48 horas antes do espetáculo/evento. Pode correr taxa de cancelamento de até 20% do valor do bilhete.
Permite voucher eletrónico
Poupe tempo - salte as filas
Duração: 3 horas 30 minutos
O que está incluído?
- Entrance to Casa Batlló and Casa Milà La Pedrera.
- Guided walking tour in Passeig de Gracia.
- Bilingual guide: English and/or Spanish.
- Radio guide system.
Localização
Gaudí Houses: Casa Batlló & Casa Milà - Skip the line
Endereço
Carrer de Balmes, 5 08007 Barcelona
Atendimento ao Cliente

308 802 603
Precisa de ajuda? Entra em contacto connosco!